What to do if your oil tank leaks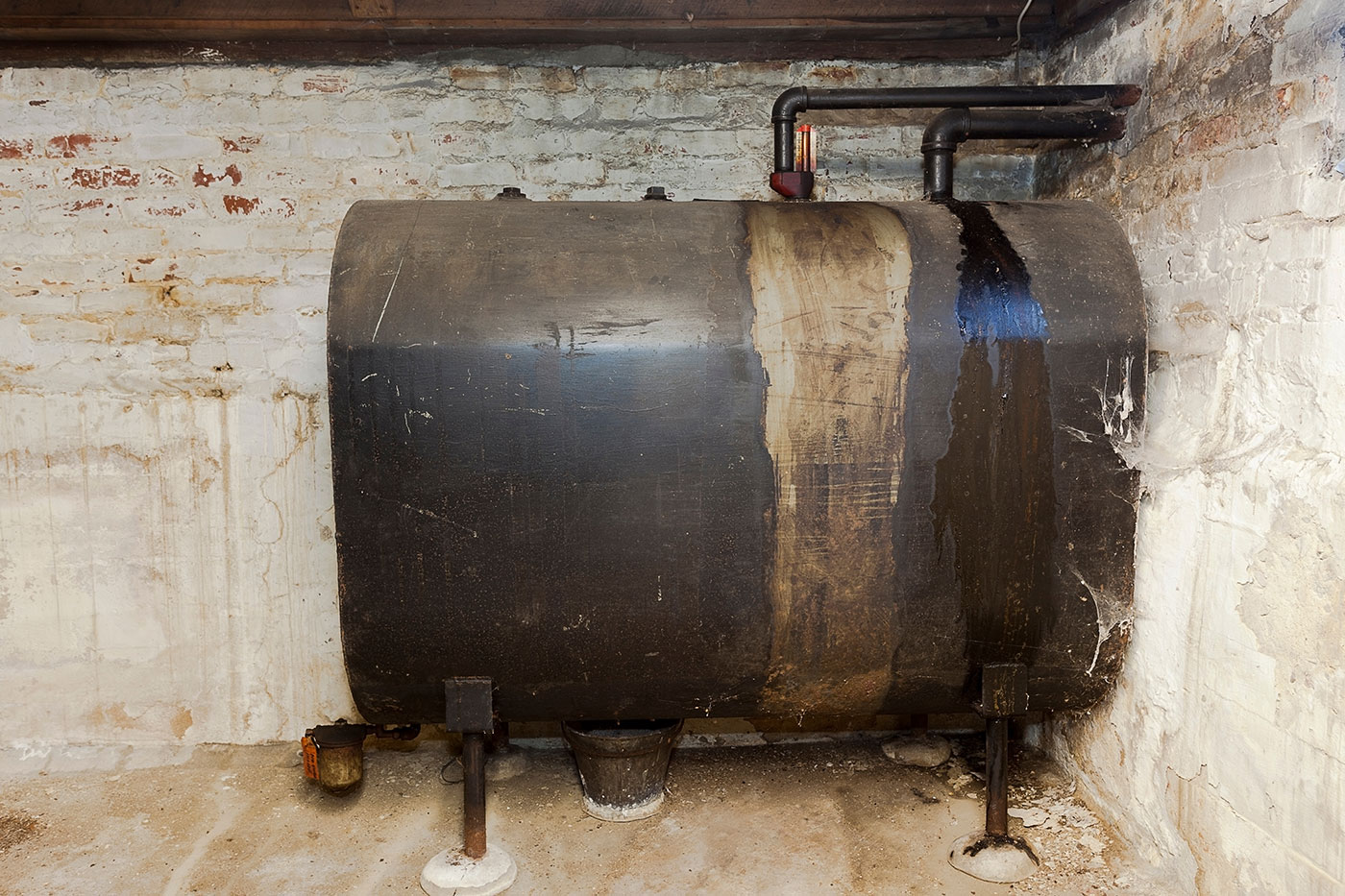 Would you know what to do if your oil tank leaks? Many homeowners don't give their oil tank much thought, other than when it needs to be filled, but if you store home heating oil on your property for domestic use, you have a legal responsibility to ensure it is stored safely and securely without posing a risk to the surrounding environment.
Over time, your oil tank can deteriorate in quality, or might become dented or scratched during a period of stormy weather, or even be vandalised resulting in irreparable damage. In these cases, your oil tank may start to leak, and not only is this a waste of money but it's also very dangerous and essential to treat as soon as you spot it. Here's what you need to do if your oil tank leaks: 
What are the signs of a leaking oil tank?
You should always check your oil tank for signs of damage or wear and tear which could lead to leaks or spills. Some common things to look out for are:
Dents and scratches on the surface
Damp patches underneath the tank
Rust patches (for metal tanks) or splits (in plastic oil tanks)
A strong oil smell
Damage to grass around your oil tank
In some cases there may be an obvious leak
First you should call your insurance agency and report the issue. Many homeowners have their oil tank and contents covered under their home insurance policy, which will help to manage the costs accrued with an assessment, replacement and clean up. You should also phone your local council for immediate advice and if they recommend that you contact the Environment Protection Agency you should do this also.
If the oil tank has been leaking for some time and has seeped into the ground, there are larger consequences than just a clean-up – the ground and wastewater around your tank may have been compromised also, which could impact on water supplies and wildlife. 
What should you do after reporting your leaking oil tank?
Keep children and pets away from the oil tank site, and try not to get any oil on your clothing or skin. Always remove shoes before going back indoors to reduce the risk of bringing it into your home.
To salvage what's left in the tank, call a contractor who can drain your tank and store the oil until the tank is repaired or replaced and then it can be returned to you.
If it's a slow drip, try and catch the leaking oil using a plastic bucket under the oil tank. This should stop it from spreading any further.
Always try to prevent the oil from entering a grating or a water source – and never use the garden hose to wash away water in your garden. This will contaminate water and is a much more serious issue. 
What's involved with a clean up after a domestic oil tank spill?
You normally can't clean the oil up yourself unless it's a very minor spill, so you will need a specialist contractor who is trained to deal with this kind of toxic material. They will be trained to remove the oil and dispose of any contaminated soil or grass properly and safely.
During this time, you will also need to purchase a new oil tank to replace the faulty one. Obviously, your heating will be switched off throughout this process, so use other heat sources in your home such as your fire or electric heaters to stay warm until normal heating is restored.